The paint making community is a wonderful place – like seriously, it is full of the most friendly people in the world, and I have made some lifelong friends with people I had never met. This changed in the summer however, when Sammy and I went to the Patchings Art Festival, and met the wonderful Marc and co. of Jackman's Art Materials.
This month, I had a (virtual) sit-down with Marc (the founder), to learn more about how other paintmakers find their business. So sit down with a cup of tea, grab your favourite snack, and enjoy!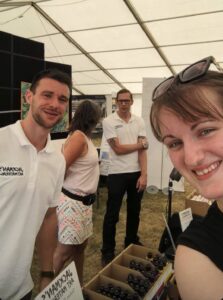 What inspired you to begin this incredible journey?
I grew up with my dad and his friends in the industry and going to the factory after school, it wasn't something I'd ever considered until 2019 though. My dad was diagnosed with Parkinson's and had to retire early, a few years after he retired I came home from work (I was working as an account/BA) and thought starting a business would be a good way to spend some extra time with my dad and get to know him better, it went from that idea to being a complete obsession very quickly
What is your favourite part of the job?
Everything, from procuring raw materials and talking to suppliers, pitching sales, formulating new products, the creative process, learning new chemistry, talking to artists and learning from them, exhibiting at festivals, to building the website, doing the accounts and marketing, I love every part! I can't really say there's a favourite 
What part of the job do you enjoy the least?
Nothing, there's some hard days but I wouldn't say I don't enjoy them at the end, it's all part of the learning process 
What are you most excited about at the moment (whether that be a new product, event you're attending, a new tool…)?
Crystalline Watercolour and some other new products currently in formulation, building the watercolour/acrylic ranges and the exhibitions/art clubs we're attending this year and next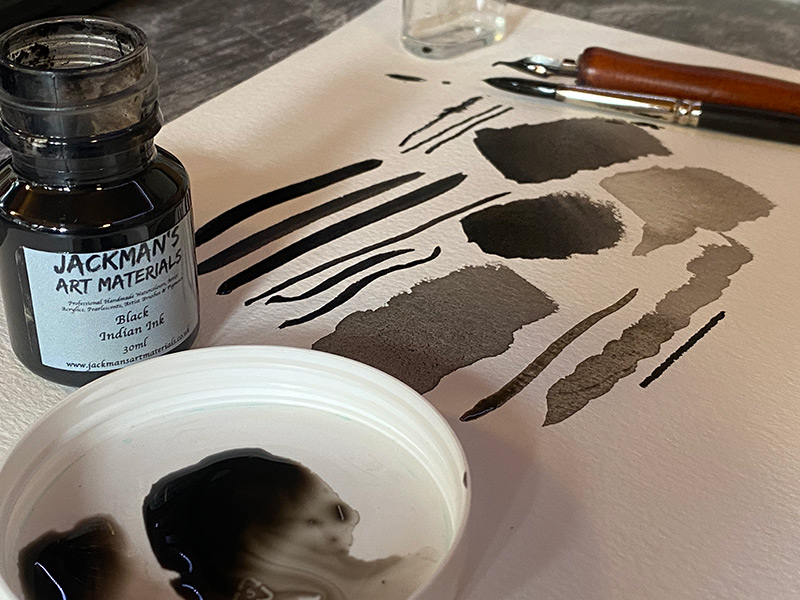 What is your inspiration behind new colours?
Usually talking with an artist about how their using colours and what their looking for but I can gain inspiration out of nowhere depending on my mindset and what I'm looking for in a colour that's missing from our current range 
Has anything ever gone horrifically wrong? 
I've made a few buckets of "mud"!  I wouldn't say it went wrong but in doing an order for a customer I managed to get absolutely covered in silver pearl…
What piece of equipment could you not live without?
Our 3 roll mill or my laptop
What does your average day look like?
Every day is different but as a minimum most days will consist of packing orders and going to the post office, topping up colours that are low on stock, researching new ideas and prepping for any upcoming events/orders
Do you paint yourself? If so, what do you paint? 
Not artistically but I do paint every batch I make to check for quality and consistency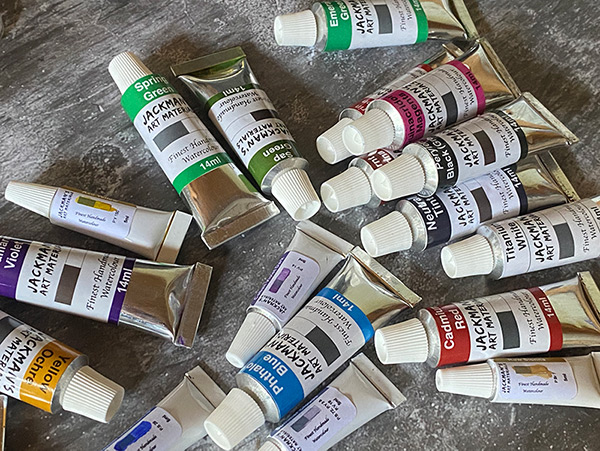 Rapid Fire: What is your favourite...
Section 2 contains a few rapid-fire questions – no pressure!
Colour:
Perylene Black (Green) or Petal Shadow.
Pigment
Ultramarines
Paint Medium
Watercolour. I also have a love of acrylics and the chemistry involved, but watercolours have that edge.
Art Style
There are so many to choose from but I'd probably say loose expressive watercolour is one of my favourites to watch.
Hobby (outside of art)
Boxing/Keeping fit.
Paintmaker (that isn't yourself)
There's too many to mention! Everyone I watch has something unique about them that I love being inspired by, that can range from large well-known companies to small 1 person businesses.
Small Business
Cals Auto Design and Sixtythree Photography.
Snack
Fruit.
Finally, I asked Marc what he preferred in a series of art and non-art-related categories.
Hot Press
Tea
Cats
Matte Pigments
Realism
Hot Weather
Message
Etsy
Online
Reels
Cold Press
Coffee
Dogs
Mica
Abstract Art
Cold Weather
Call
Own Website
In-Person
Still Images